All effective communication is aware of its senders, and receivers*. Grokking this process is key to communicating the fun in your head to the players lining up to buy. Get it wrong, and the raeg will be epic.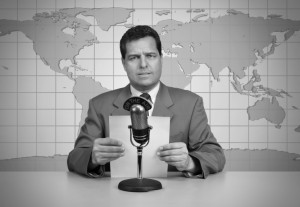 Communication is hardly a new thing, from atomic families basking in the light of their 1950s televisions, to tech-savy players with some new little distraction on their mobile device of choice the real difference is the nature of what is being transmitted.
Games are by their nature enigmatic little boxes that coyly resist being unlocked until the player has gained enough tricks and devices to manage it.
But the challenge can't be too great (or they'll give up and find something else) or too simple (or they'll get bored) so the game has to deliver its challenges at a carefully measured pace, and ensure that the player is ready for each new one when it arrives. A game must communicate to the player how to beat it (but coyly).
Put succintly, we as game designers must teach the player how they should communicate with our games. Use (humorous object )